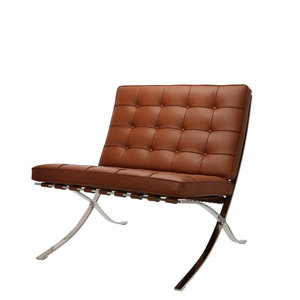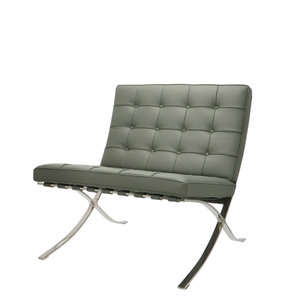 Customize your own chair
A design with a leading role in the world of interior design for decades. The Barcelona Chair owes part of the fame to its minimalist appearance. "Less is more".
Two types of Barcelona Chairs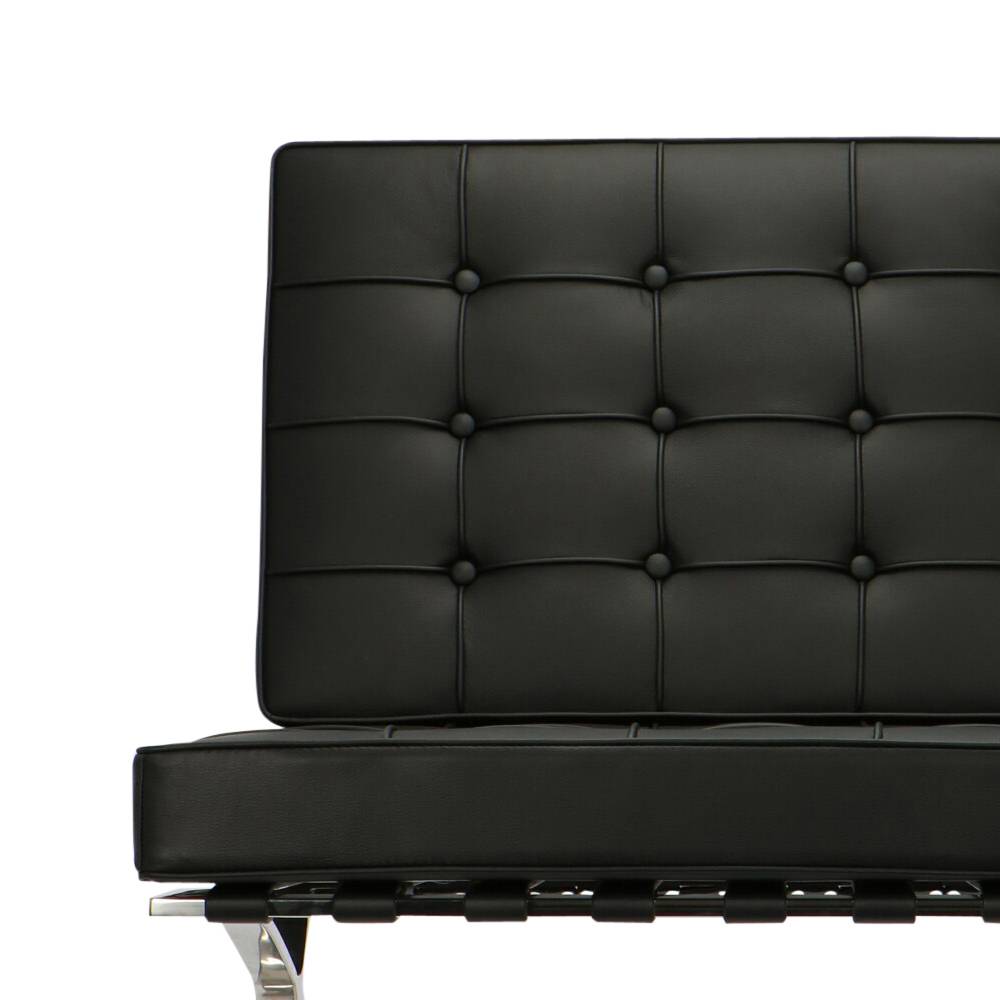 Cow leather upholstery

Available colours:

2 years of warranty

Chromed stainless steel frame

Free plastic floor protectors

Free leather care set

1:1 replica of original
View the Bestbuy Barcelona Chair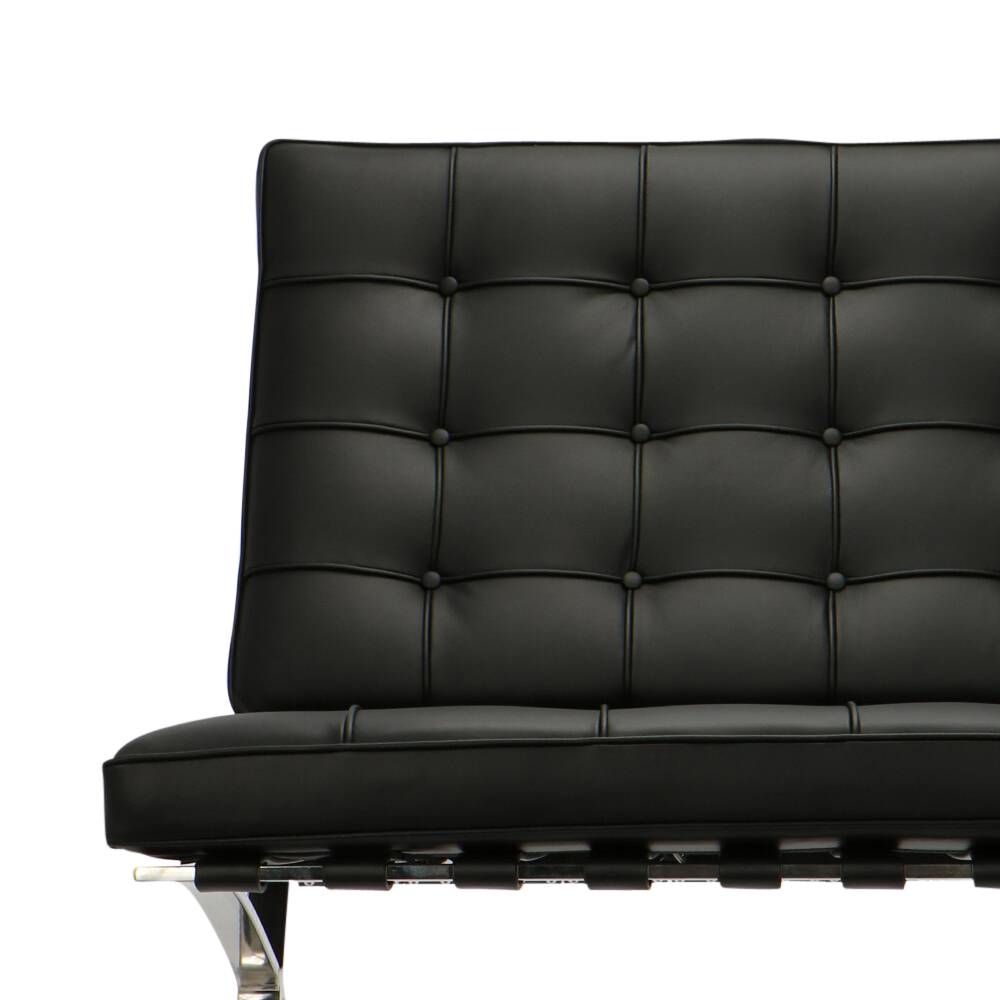 100% Aniline leather

Available colours:

5 years of warranty

Polished stainless steel frame

Free plastic floor protectors

Free leather care set

1:1 replica of original
View the Premium Barcelona Chair
The secret behind the Barcelona Chair
The Barcelona Chair - a notorious chair that you've probably heard of. Its design can be found in many designer magazines; prominent architects use it as a key figure in luxurious projects.
It's almost been 100 years since the first Barcelona Chair made its appearance in public. First, it was an exclusive high-end design with a costly production method - a relic only for the wealthy.
Discover more
Our customer service
Mon to Fri

09:00 to 18:00

Saturday

09:00 to 17:00

Sunday

By appointment
Address:

Poortland 242
1046 BD, Amsterdam
More information
Quality that made Mies van der Rohe world-renowned
Mies van der Rohe was one of the design greats who managed to design a chair that was able to change the way people used to think about lounge chairs. In only a matter of time, Mies van der Rohe's designs influenced many other designers to step up their game. Out of this revolution multiple bold designs came to life, such as the Knoll and Eames pieces. No designer has ever been able to meet Mies van der Rohe's Barcelona Chair.
Our premium version meets the quality standard that Mies used to have. Italian aniline leather and a solid steel frame make for a successful combination. Our replica enables designer furniture enthusiasts to purchase a classical chair for a fraction of the price. We have designed and produced the Barcelona Chair exactly how Mies van der Rohe intended to.
What Barcelona Chair should you buy?
As you might have already seen, we offer various versions of the Barcelona Chair. First, you should know that we have distinguished between two major version: the basic and premium one. The basic version is an affordable replica of the original Barcelona Chair that features cheaper but still nice materials. The stitching is a bit different than the original version. The Premium Barcelona Chair is our perfect replica of the original Mies van der Rohe chair. This version uses the same stitching and materials in order to perfectly replicate the original. At only a few hundred pounds more, you're able to get the Barcelona Chair that has the looks and feels of the original.
The Barcelona Chair is known all over the world
A design that still plays a leading role in the world of interior design. This in itself makes the Barcelona chair something special. Why is everyone so fascinated by this chair? It is certainly something to do with its minimalist appearance. As Mies van der Rohe would have said: "less is more".
However, this icon was unaffordable...
Due to its expensive method of production and its high value as a collector's item, the Barcelona chair was not available on the market for many years. That is why we have completely specialized in developing a qualitative and affordable replica. Curious about our quality?