Pavilion Chairs Premium
The most famous piece of furniture ever made by Mies van der Rohe is without a doubt the Barcelona Chair. This iconic chair made him famous. Even after 100 years, his influence on our interiors is huge. The Barcelona Chair Premium is more famous than ever. We have done everything we can do keep this model alive and we have succeeded. We produced the best replica possible, an identical model to the original from 1929.
Read more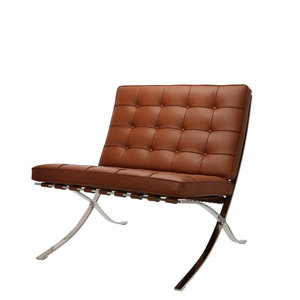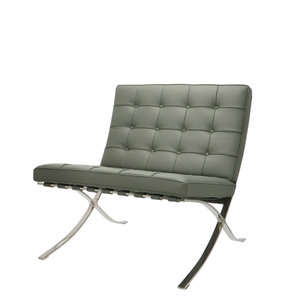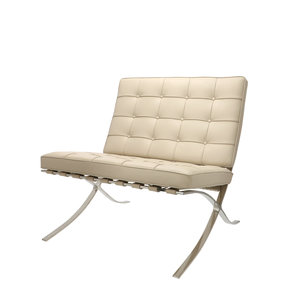 Orders before 23:59 are shipped out the same business day

Free shipping and free returns

Number 1 supplier in Europe

2 year warranty on all products
The only things that matter: quality, comfort and design
We have made a replica of every component that Mies van der Rohe used in his original Barcelona Chair and used it to create our identical replica. You can now enjoy a Barcelona Chair that is as good as the original. Italian aniline leather, a frame of polished stainless steel and a professional finish.
Besides the Premium model, our collection also includes the Standard Issue Barcelona Chair. The big difference between the two models is that for the Barcelona Chair Premium we have used exactly the same procedures and materials as the original. From the way the pillows are stitched to the materials used to make the chair leg: you cannot get any closer to the original.
The premium model is tested extensively for its quality and comfort. Every chair is checked using a thorough quality control process. This will guarantee that you only get the best Mies van der Rohe chair. Whether you will use it in your home or office, this premium chair will not disappoint you.
Are you someone who loves quality? Then you will fall in love with the Premium quality Barcelona Chair!